Ogre Battle 64: Person of Lordly Caliber
Ogre Battle 64: Person of Lordly Caliber is a strategy video game hybrid that combines elements from the tactical role-playing and real-time strategy genres. It was originally released in Japan in 1999 and North America in 2000 for the Nintendo 64. It is currently available to purchase as a digital download for the Nintendo Wii U in Japan, North America, Europe, and Australia.
Our Resources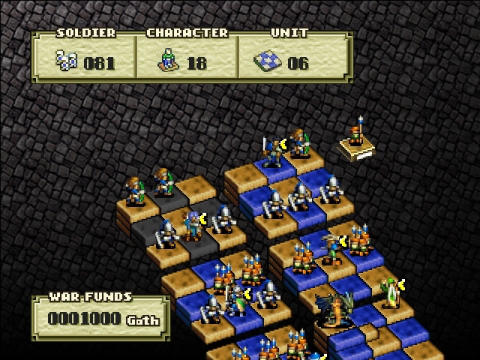 This interactive visual tool makes it easy to start the game with the units you want.
Select the four units you want, and the calculator will tell you which answers to provide during the introduction.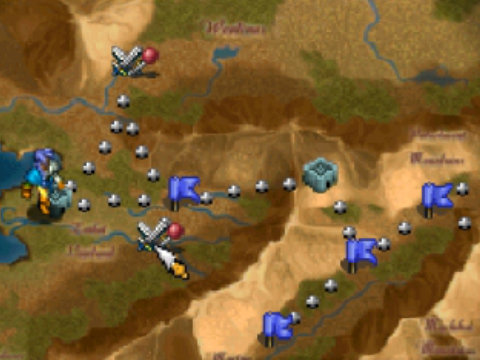 These interactive maps show the location of items hidden in the field.
This is our current project; new missions will be added regularly.
Other Resources
Ogre Battle 64 Archive
The most comprehensive Ogre Battle 64 fan site. Updated in 2020.
Ogre Battle 64 Discord
An active community of Ogre Battle 64 fans – new and old.
Older Resources
These fan sites are no longer updated, but they still contain valuable information.
There are many other resources available that will be added over time. Until then, you can find a master list of resources at the Ogre Battle 64 Archive.
---
Last Updated: December 10, 2020